Hey there!
I hope this message finds you well amidst the twists and turns of the year. November has a magical way of making us pause, reflect, and plan for what's ahead. So, grab your favorite mug, cozy up. We've got some exciting updates to share and we'd love to hear what you've been up to! Just comment below and let us know :)
We're so excited to launch this kit which includes everything you need to create quilled heart ornaments. They look lovely hanging from a window or a branch and they make a thoughtful gift to give.These kits are 100% upcycled and packaged with care. Each kit includes a one-of-a-kind handcrafted bamboo quilling tool, upcycled quilling strips made from repurposed children's picture books (with double-sided tape!), and mod-podge to finalize each art piece. This project is fun & simple, too! 
Makes a great gift for your eco-conscious & crafty friends or to yourself to unwind during or after the holiday season. 
Available as individual or group crafting kits. Quantities vary based on size of kit. Options = 'Craft Kit for One', 'Craft Kit for Two', and 'Party Kit for Five'.Every purchase includes an invitation to our 2024 LIVE workshop series beginning on Saturday, January 20. Learn more & buy online at: 
Save the date for our 2024 LIVE Workshop Series: When I spent time reflecting on 2023 I realized how much I missed teaching upcycling workshops, so I created a virtual series for 2024. Mark your calendar for my upcoming workshops – an opportunity to connect, learn, and spark your creative flame. Anyone who subscribes to my newsletter or purchases a kit will receive an invite.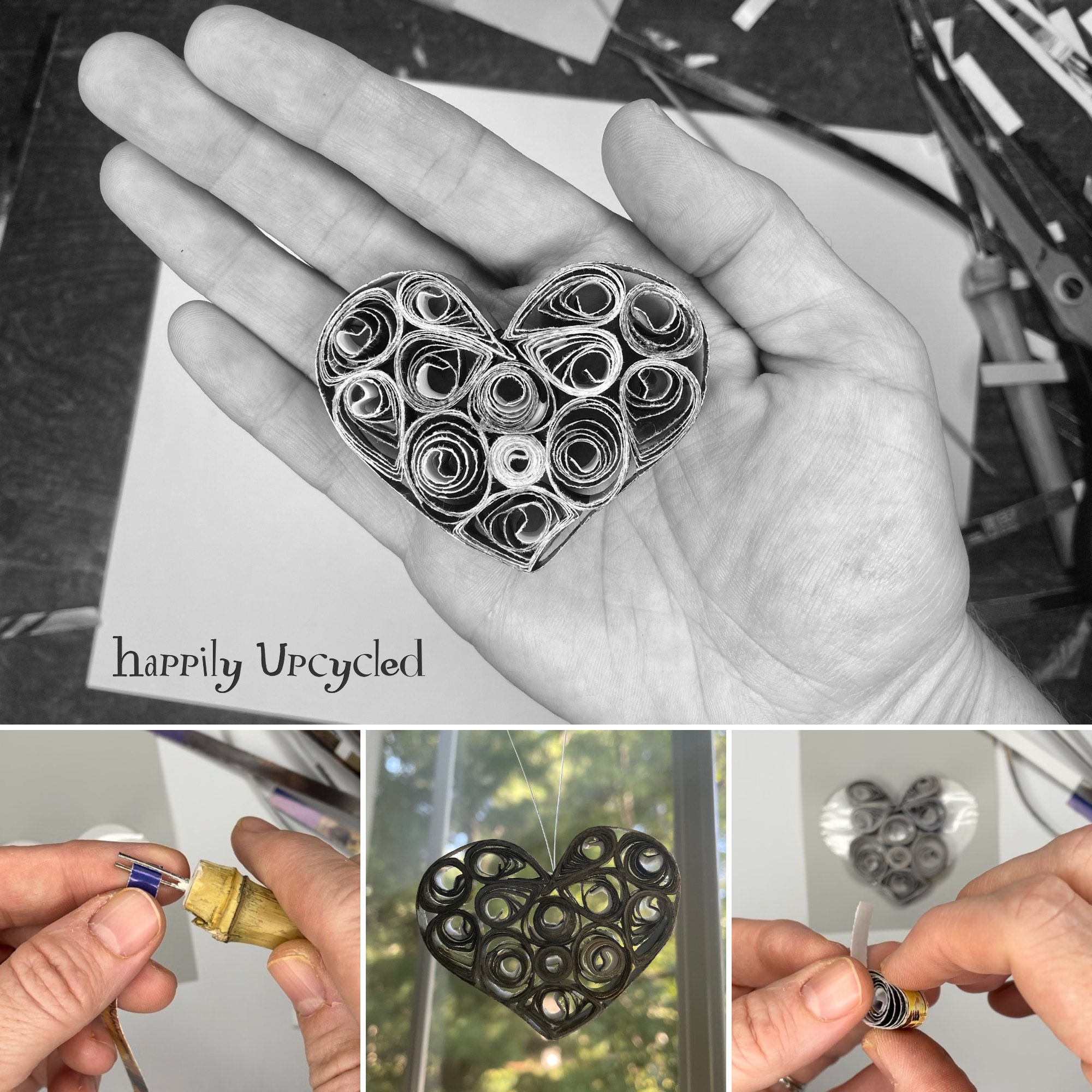 2024 LIVE Workshop Series:
February 10: DIY Album Cards (digital printable template coming soon!)
March 9 & 23: Upcycling Denim (two-part series covering 5 ways to repurpose jeans)
April 7 & 20: Upcycled Paper Flowers (two-part series)
Thanksgiving is one of my favorite holidays. I designed these printable turkey files to be a fun coloring activity at your holiday gathering or a simple project for creating decor, like name tags for place settings.Want to adorn your gathering dining table with these turkeys? They're available to download and print instantly after purchase. Check them out at: