I know it's been a couple months since I wrote, but I'm so happy to be back and I really appreciate you being here to check in on my Happily Upcycled adventure -- thank you!!
As things began to open up and restrictions lifted, I found myself needing extra time for transitioning schedules and routines that required much greater effort. Fortunately, I also found pockets of time to work on a new product and I can't wait to show you...watch the video to learn all about it or just scroll down...
♥ Amber
What's New this month? 
Handmade Bamboo Quilling Tools
Every time I pick up my quilling tool to start a new project, I fall in love with this technique all over again...Each of my bamboo quilling tools is made from bamboo that has been cut from my garden, cured over an open fire, and carefully crafted into a fine tool. They are perfect for the beginning quiller or anyone who loves this ancient artform.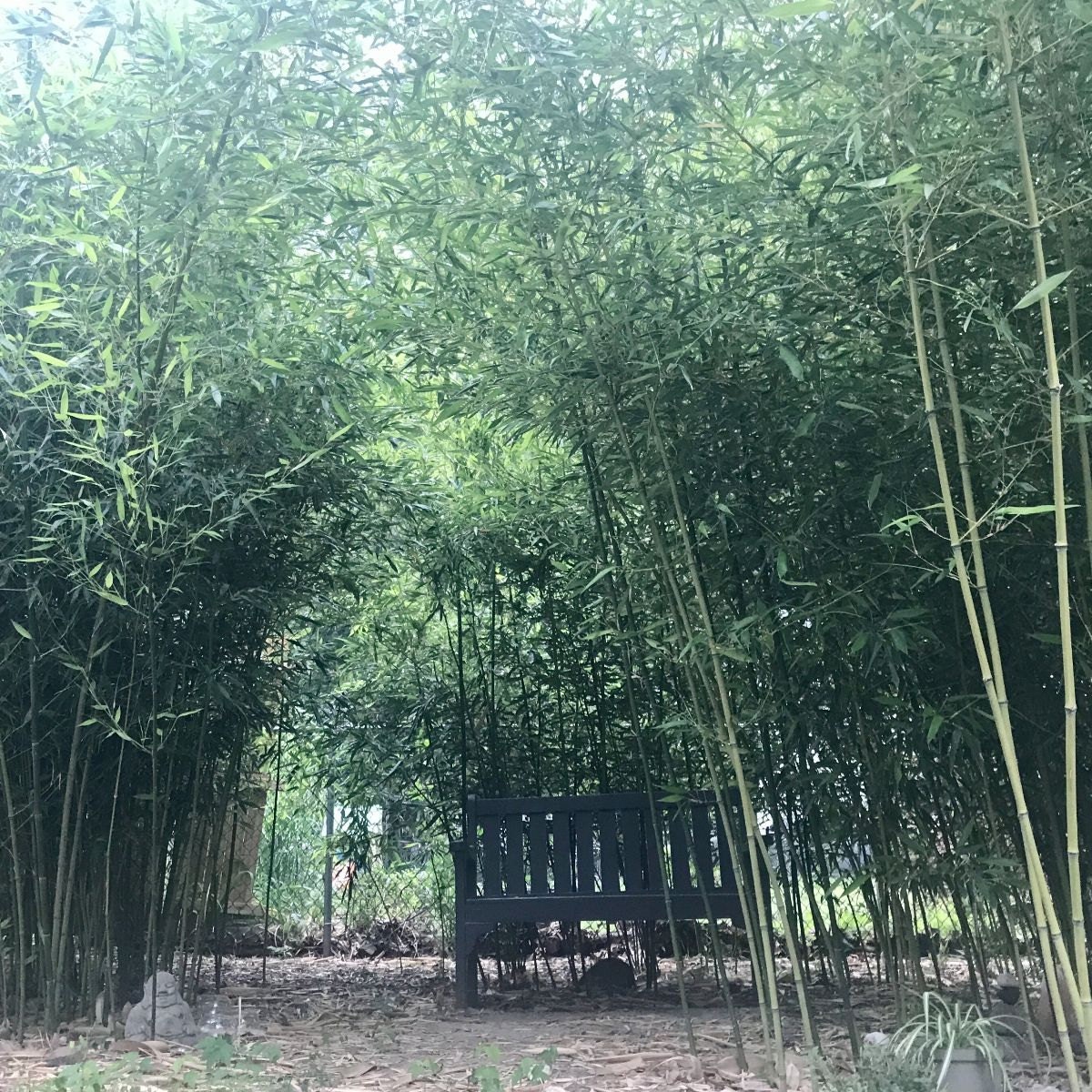 I started making handmade bamboo quilling tools a few years ago, but they had their flaws. This past winter I started learning more about bamboo and how versatile and sustainable it truly is. I also learned how to cure the bamboo I have in my garden...this changed everything!Curing bamboo allows it to dry out properly, making the bamboo stronger and less vulnerable to cracking and mold. Best part is, I enjoyed every moment. From growing this gorgeous garden, to selecting just the right culm for a project, and then perfectly roasting it into gorgeous material to use in creative endeavors.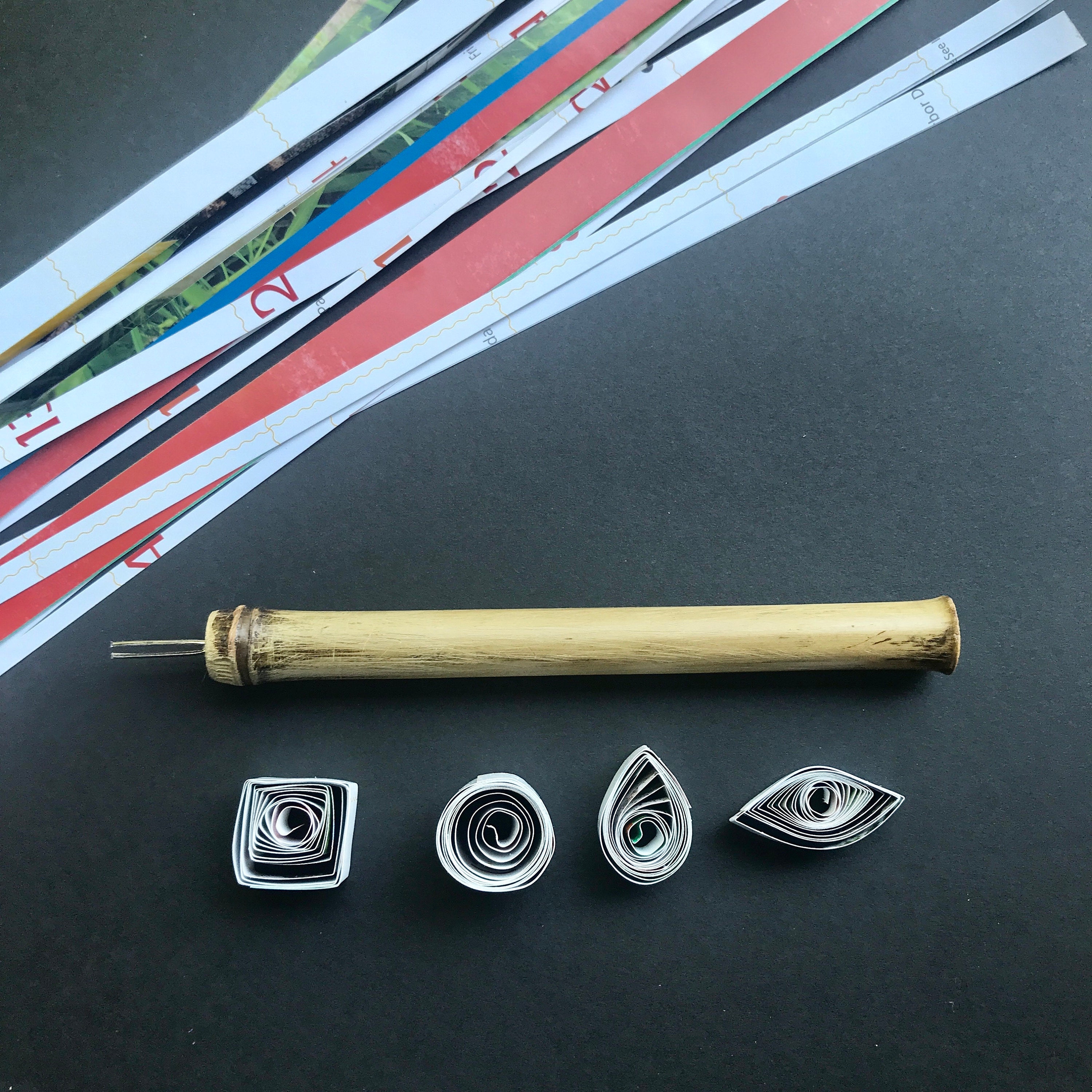 But first, quilling! Quilling, or paper filigree, is a technique that dates back to the 15th century. It was originally used as a thrifty technique to add elegance to the mundane. It is thought to have been created by nuns who would design ornate filigree, add it to precious objects, and have it gilded. The finished item would look like it was crafted from fine metal and therefore an incredible cost saving option. Such innovation!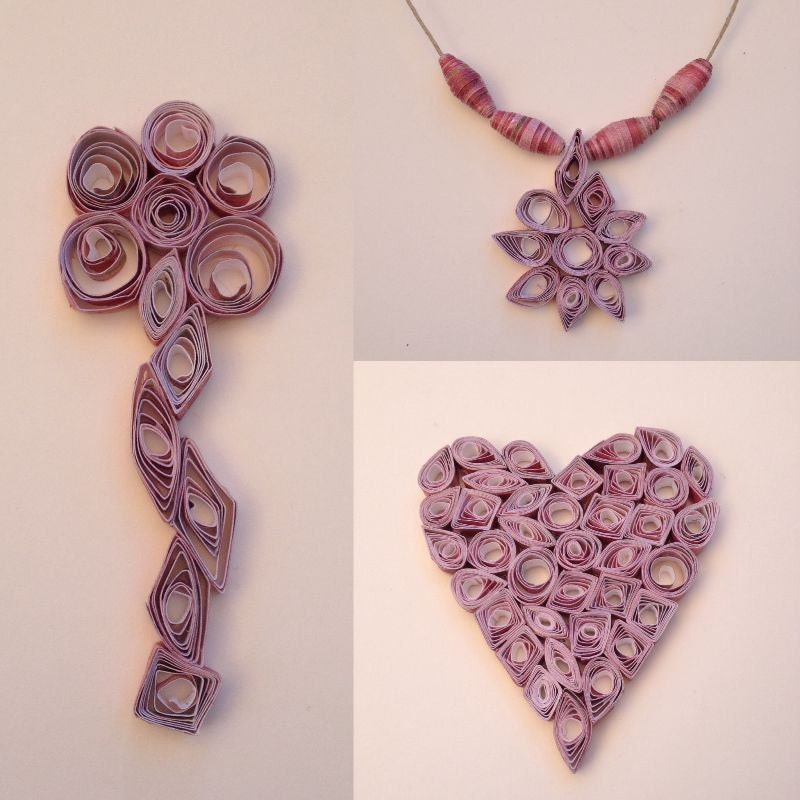 Today, quilling is a modern craft that is used to create note cards, wall art, and paper sculptures. It's a pretty simple technique that can be done with everyday materials and produces stunning results. It's also one of those fabulous actions that can transport you into a creative flow state = a perfect craft for summer!
Quilling is a great activity for people of all ages (9+). I think it'd be a fun, collaborative project to have out at events...I can imagine a table setup with a handful of quilling tools, strips of paper, glue, and glass jars to hold all of the finished pieces to later be assembled. Or a canvas with a design sketched out that is to be filled throughout the event...so many thoughts here!

It is a lovely activity to do in solitude or with a few friends (in-person or virtually)...all you need is: 
Quilling tool -- lots of options here from DIY to my own handmade bamboo quilling tools! Did you know that originally bird feathers (or quills) were used to wrap the paper around? Hence the name: quilling.
Strips of paper -- I cut my own from recycled materials. Usually in either 1/8", 1/4", or 1/2" depending on the project, but you can also buy it from other shops on Etsy or check with your local craft store.
Glue -- plain school glue is perfect!
Patience -- always good to have when trying something new.
Quilling is a craft technique that doesn't require a large investment or bulky equipment. It's also the kind of project you can pick up, put down, and slowly work over time.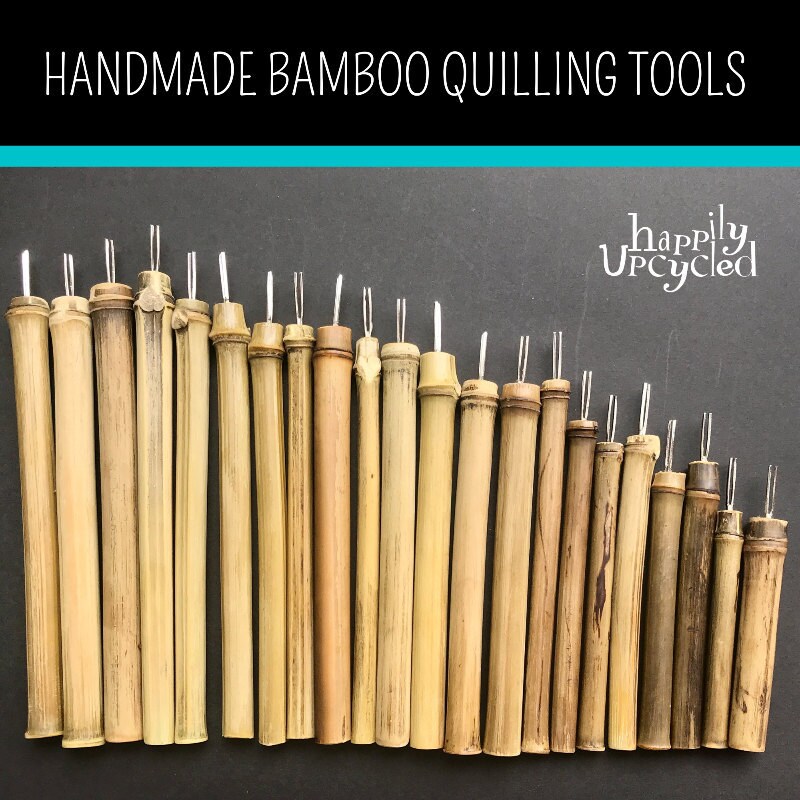 I'm selling these individually, as a pair, and as a party pack. See titles and descriptions below for details: 
. Two one-of-a-kind handmade bamboo quilling tools of varying lengths PLUS upcycled strips of paper to get you started on your quilling project. AND I'll upgrade your set to USPS Priority Shipping at no extra cost (month of July 2021 only)!
Want these monthly updates delivered to your inbox? Sign up using the form below :)